HORNADITAS
Sistema de postales y posters impresos en papel especial de alto gramaje para el cineasta Julio Fermepin,
quien fue seleccionado y participó del Festival Internacional de Cortometrajes Oberhausen.
(INTERNATIONAL SHORT FILM FESTIVAL OBERHAUSEN)
POSTER
35mmx50mm. Versión "A". Still de la película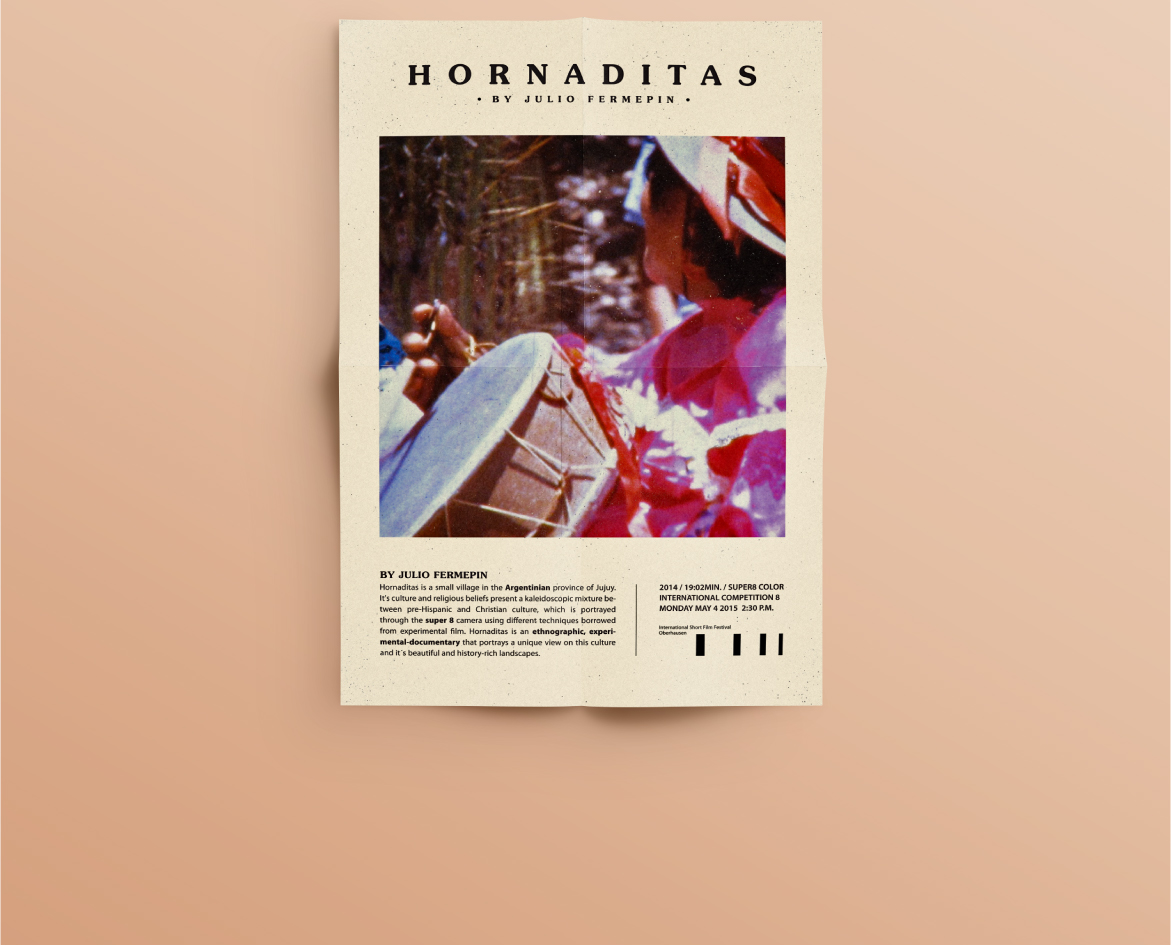 POSTER
35mmx50mm. Versión "B". Collage analógico, papel cortado a mano.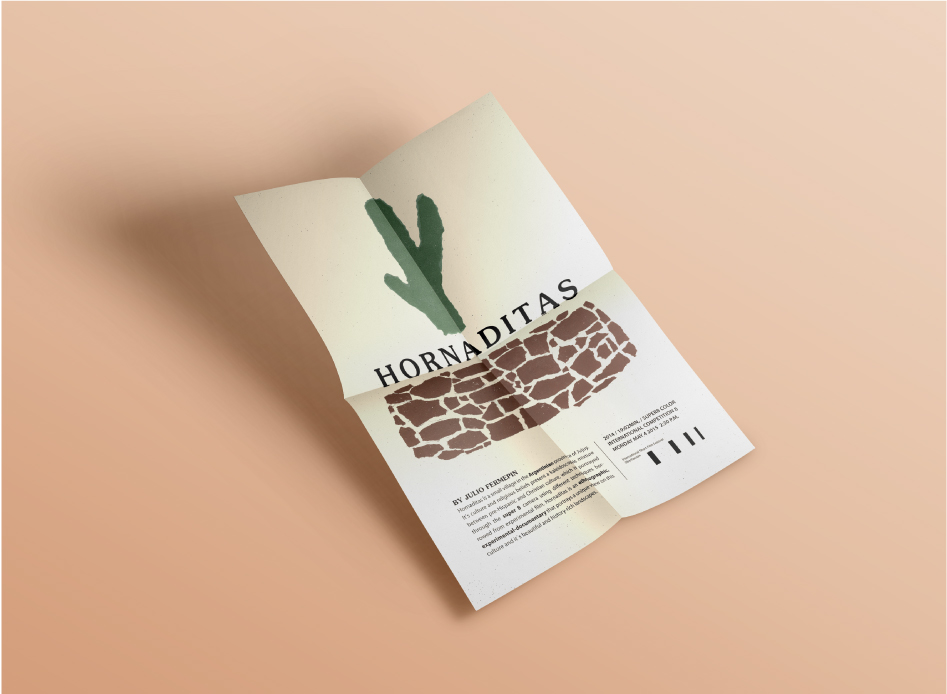 About HORNADITAS
Hornaditas is a small village in the Argentinear province of Jujuy. It's culture and religious beliefs present a kaleidoscopic mixture between pre-Hispanic and Christian culture, which is portrayed through the super 8 camera using different techniques borrowed from experimental film. Hornaditas is an ethnographic, experimental-documentary that portrays a unique view on this culture and it's beautiful and history-rich landscapes.

POSTALES
145mm x 95mm. Versiones "A" y "B"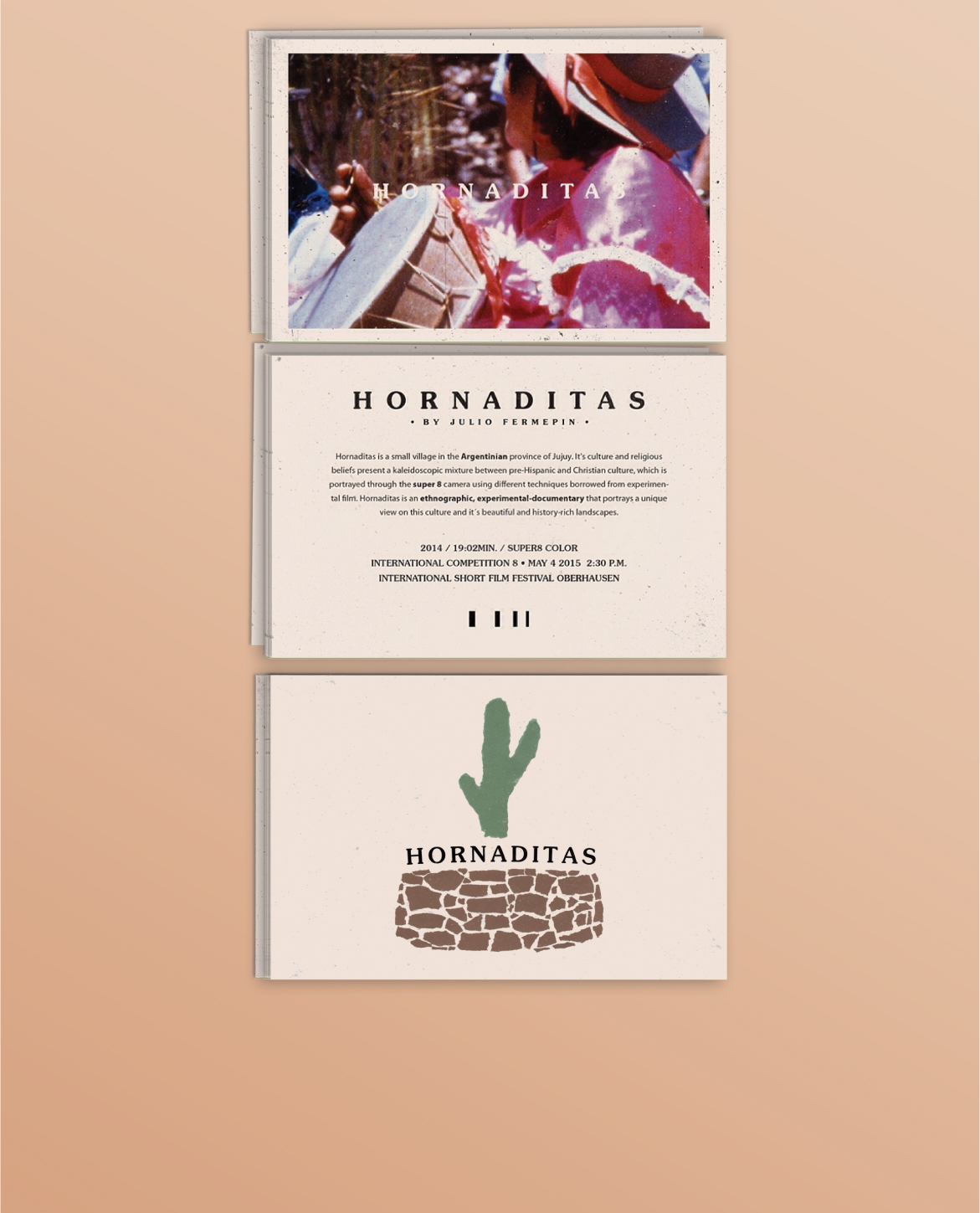 Película Súper 8.
By Julio Fermepin